Arm weight is perhaps the most misunderstood of all 20th century concepts in piano technique. Paul Wirth brings a rare and refreshing clarity to the discussion, showing how sensing the weight of the arm need not bring an imperceptible collapse to the hand but can render it more agile and potent.
With 26 years of experience teaching young artists at the pre-college level, Dr. Paul Wirth first explains, and then demonstrates the teaching of his successful "Gravity Based Piano Technique." Wirth's studio has produced dozens of top-flight pianists over the years, including many international competition winners. They exemplify an ideal combination of technique and artistry that bears witness to their teacher's great pedagogical skills.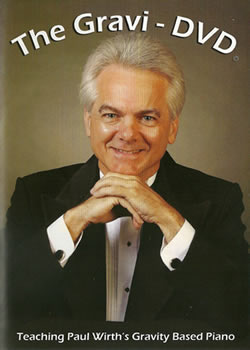 Clearly and in great detail, Dr. Wirth's step-by-step method of teaching students the art of piano technique is revealed in this 90 minute DVD. Joined by 8-year old student Serena Lu, the joy of teaching is evident throughout the teaching demonstration, as advanced concepts – "the most technically freeing skills any pianist can learn" – are applied to the pre-college age group. This is a "must view" for any teacher of advancing young piano students!